Linen, a fabric derived from fine flax fibers, is known for its strength and durability. It is approximately 30% stronger than cotton and gains a soft and supple feel over time. Linen requires less light and water during the growth of flax plants. With its natural antibacterial properties, linen absorbs moisture without promoting bacteria growth.
We work with various weights, colors, and fabric types of linen, primarily using 100% linen and occasionally incorporating materials like 50% cotton and 50% linen. Our designs are digitally or screen-printed onto linen, and embroidery techniques are also utilized. 
Linen's water absorbency, machine-washability, and long-lasting characteristics make it a preferred material. It dries quickly and ages beautifully, and our preference lies in working with undyed, strong linen in its natural color, aiming to create linen products that will endure for generations.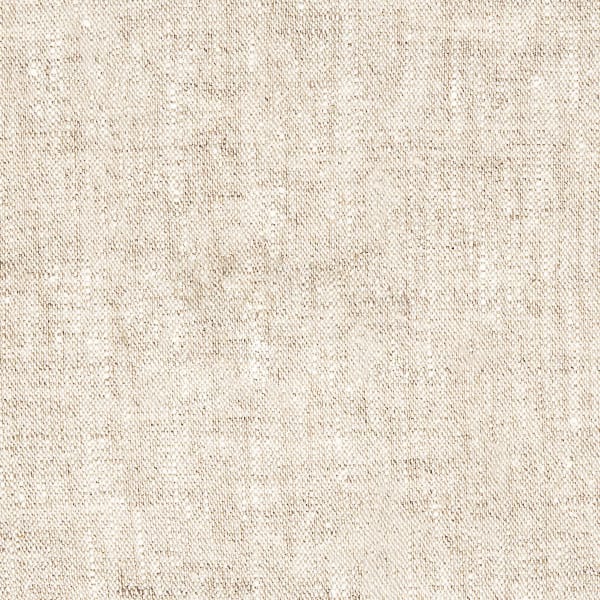 Care of Linen Products
Our linen kitchen products are not sold pre-washed. Please note that they will reduce its size by up to 5%. Make sure you wash them before first use.
Washing
We recommend washing your kitchen textiles at a maximum of 40°C, ideally at 30°C, and using environment-friendly mild detergents. Don't use bleach or detergent with optical brighteners. For best results, wash linen separately from other fabrics and do not overload your washing machine as it can wrinkle or harm the fabric. You don't have to worry about the print. It will last, it's safe, and you can wash it in a washing machine and iron it inside out.
Linen can be washed at high temperatures, but it may cause shrinkage of up to 10% and weaken (or break) the fibres. The same goes for machine drying. We also recommend using a gentle machine cycle, and tumble dry on low temperatures. Do not wrinkle. Please note that only products without prints can be tumble dried.
Care & storage
It's natural for linen to wrinkle, crumple and crease. But if you want your linen to be pressed, you can iron it inside out on low heat while it's still a bit damp or overlay it with a wet towel. When storing your linen, it should always be dry before putting it on a shelf. The closet should be well ventilated, cool and dry. If you are storing your linen for a long time, it can create deep wrinkles which are hard to smooth out. We recommend refolding it from time to time.