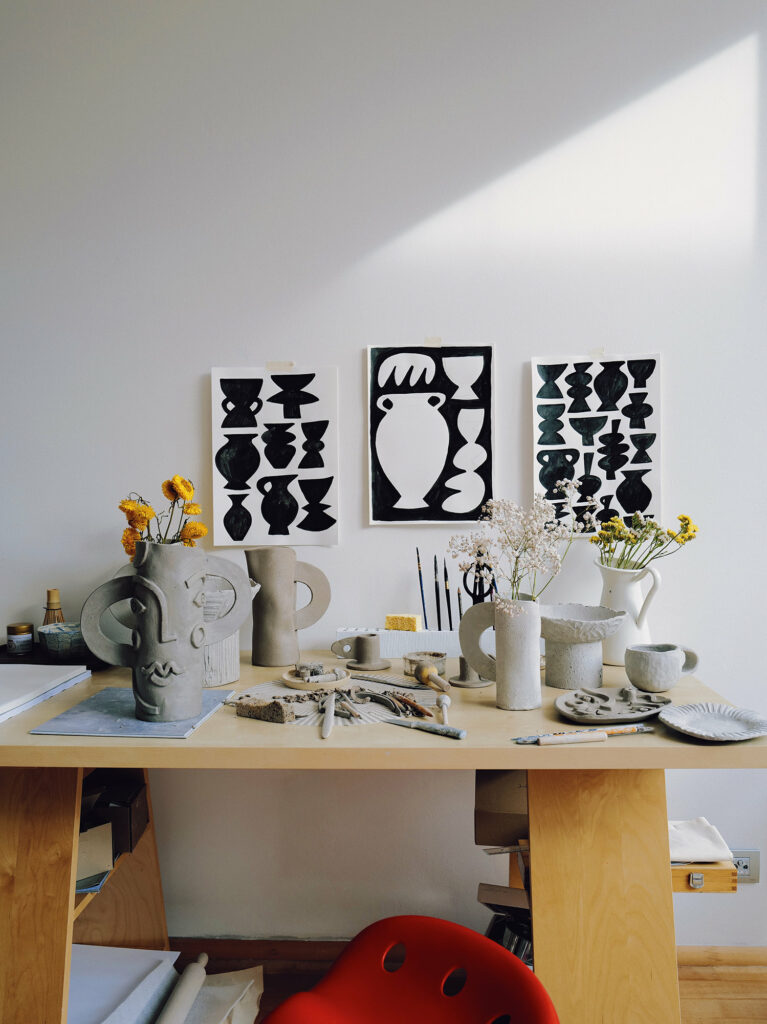 Why
We decided to create our line of products out of necessity and the belief that our customers may have similar needs. It's as simple as that. We strongly believe that a good life involves not only the relationships we cultivate but also the environment we inhabit. For us, this entails the physical spaces we occupy, the people we surround ourselves with, and the everyday items we interact with. Our goal is to design and produce products that have a positive impact on our lives, from the accessories we wear to the products we rely on daily. We aim to create items that are not only functional but also suitable for everyday use, rather than being limited to special occasions.
Craft & Materials
Our products are predominantly handcrafted in small workshops located in the Czech Republic. While we prioritize local production whenever possible, our commitment to quality occasionally leads us to source materials and manufacture certain items beyond the country's borders. For instance, our garments such as t-shirts, sweatshirts, and hoodies are responsibly produced in a sustainable factory in Portugal. Similarly, our plywood trays are skillfully crafted in Sweden, renowned for its longstanding tradition of woodworking excellence.
Collaborating with professionals, craftsmen, and sheltered workshops fills us with great enthusiasm. The social aspect of our business holds immense importance to us. We hold deep admiration for exceptional craftsmanship and possess a genuine passion for exploring materials. We take pleasure in showcasing the production process, from its initial stages to the final touches. We make it a priority to familiarize ourselves with the origins and manufacturing techniques of our materials, whether they be textiles, paper, ceramics, or wood. Our aim is to source the majority of our materials locally and with utmost care, ensuring the provision of the highest possible quality for our valued customers.
Our goals
Our primary goal is to create beautiful objects that seamlessly integrate into our daily lives, bringing joy and functionality. We place great importance on the enjoyment we derive from the process of crafting, considering it an essential aspect of our work.
We strive to produce original, authentic, and sustainable products that embody the highest level of craftsmanship. Through the creation of small series, our intention is to brighten your ordinary day, evoke smiles, and create a sense of home, regardless of your location. We aim to make things that hold significance for both the craftsmen who create them and the individuals who use them. Our vision is to inspire people to surround themselves with beautifully handcrafted objects that bring joy and consciousness into their everyday lives.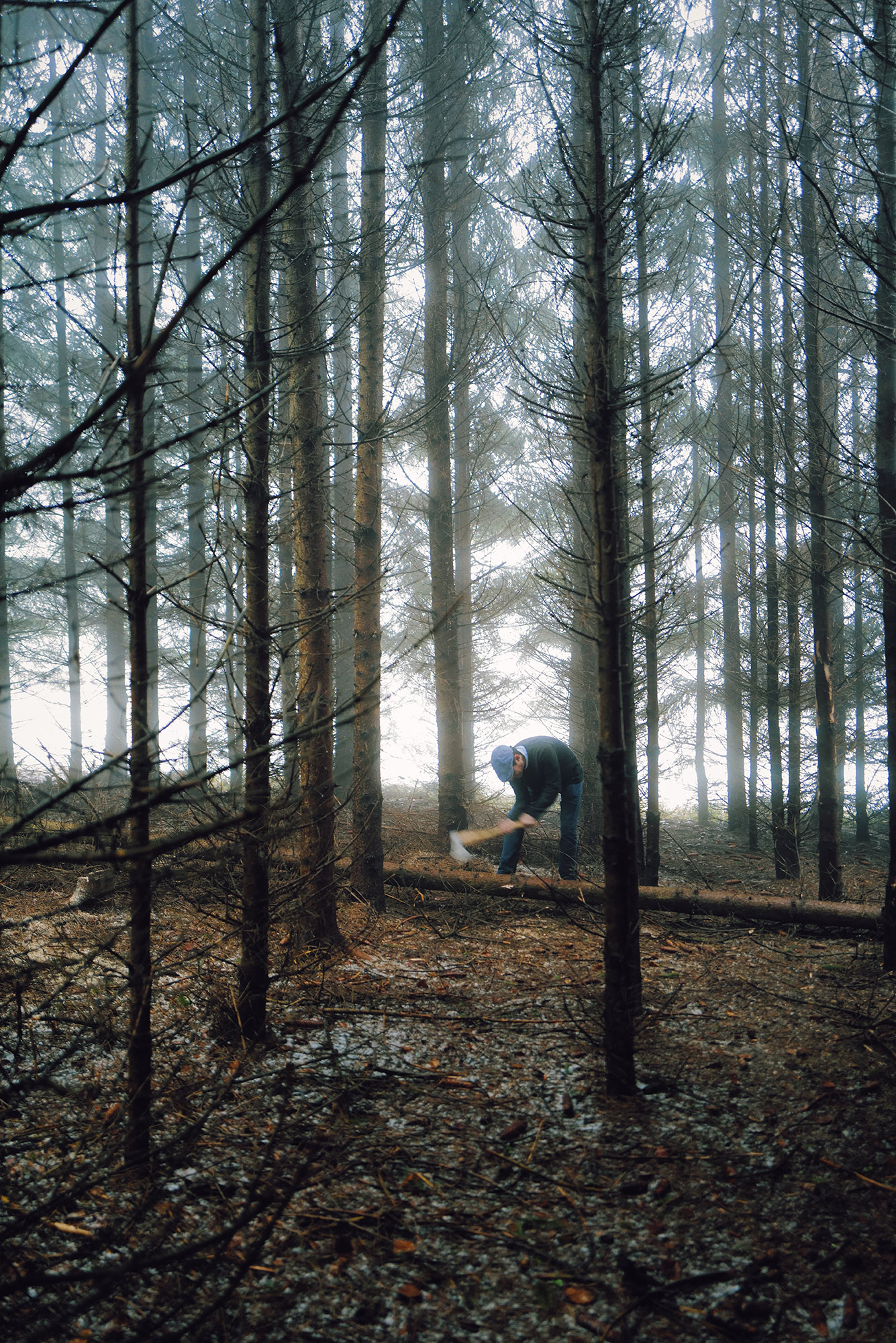 Wonder is the beginning of all wisdom.
– Aristoteles
1) Create with Purpose
Our mission is to create purposeful, authentic objects that seamlessly integrate into your daily life and serve you as needed. This is the driving force behind our passion and the motivation that compels us to rise each morning and embark on our work.
2) Making things to last
But what does it actually mean?
Our aspiration is to design products that transcend fleeting trends, ensuring their longevity and timeless appeal beyond a mere few months or a year. We endeavour to craft pieces that endure the test of time, not only in terms of durability but also in acquiring a graceful patina with age. Our ultimate objective is to create items that will be treasured by future generations, offering enduring utility, contemporary aesthetics, and a nostalgic essence reminiscent of a distinct era.
We'd love for our pieces to be passed down in families and have emotional as well as material value just as the good quality design does.
3) Sustainable production
When creating products, it is important for us to avoid artificial waste of material, energy and time. It is natural for the maker to process materials and use tools and components to create products. In making, we think about using materials and energy thoughtfully and with respect for the resources at our disposal. We value the time and energy of people, the material that must be produced from raw and natural sources, the energy that is required to produce the material and the product itself, and we don't want any of it to go to waste.
Our aim to be minimal waste production
We aim to be a zero-waste production. However, making products is a creative process, so it happens that there's material waste from time to time. We don't want to lie about that. But we care about minimizing our waste as much as possible and recycling it properly if there is some. We measure materials for prints such as textiles or paper exactly for the right format. However, sometimes you can't avoid the battle between sustainability and design.
For example, when designing tablecloths, tablecloths or bags, always take into account the width of the fabric and work the cut-throughs into other smaller products. The size of most products is directly determined by the width of the fabric. We design products specifically from leftover materials from our own production. 50% of our bags are made from dead stock canvas. In the ceramics process, all the clay is recycled, and processed to make other pieces.
Product packaging
Being respectful to the environment is extremely important for us. Still, we also want your package to get to you all nice and beautifully wrapped. We usually buy zero waste groceries for our home. Still, we also enjoy and appreciate it when someone puts extra thought into the packaging.
Most of the packaging materials we use are old – reused, and always, above all, reusable. We use all the materials we receive ourselves for packaging our products, we also buy once-used boxes, and the filler for packaging ceramics is old cardboard wool and papers we collect from printers and other operations (paper wrappers, etc.)
We want the experience of unwrapping our products to be an experience, which is why we also use the new pure tissue papers (only as much as is really needed) and want customers who receive them to continue to use them.
We try to use as little plastic as possible. It's not that we hate it, but we do realise that it is overused and we want to avoid it as much as possible. We prefer paper. It is easier to recycle and comes from natural resources. We ask that you keep the paper and bubble wrap after unwrapping our product and reuse it later.
4) Working together
We like to work with craftsmen who love their work and are among the best in their field. This also means that after many experiences with people, manufacturers and small manufactories, we have necessarily come to the conclusion and declaration that our product simply must be made in a good company.
This is the only and most necessary key to producing the product we want to release to the world. It's not just about the design of the materials and nice pictures, but being made in a good company means that the product is made by a person who is in a good mood, works in a pleasant environment and simply enjoys what they do.