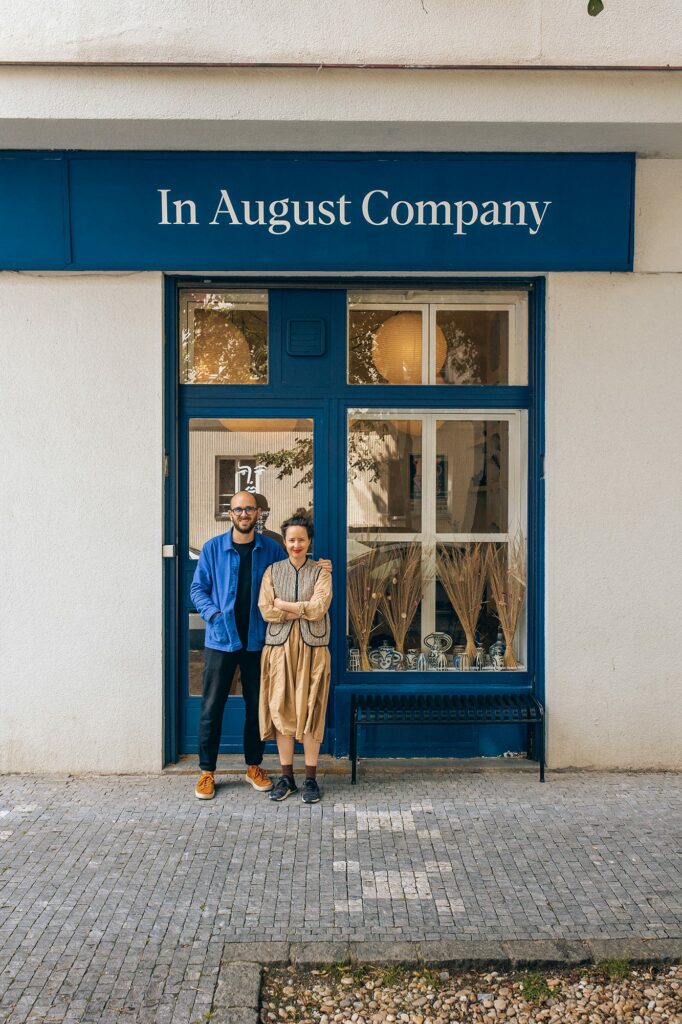 People of In August Company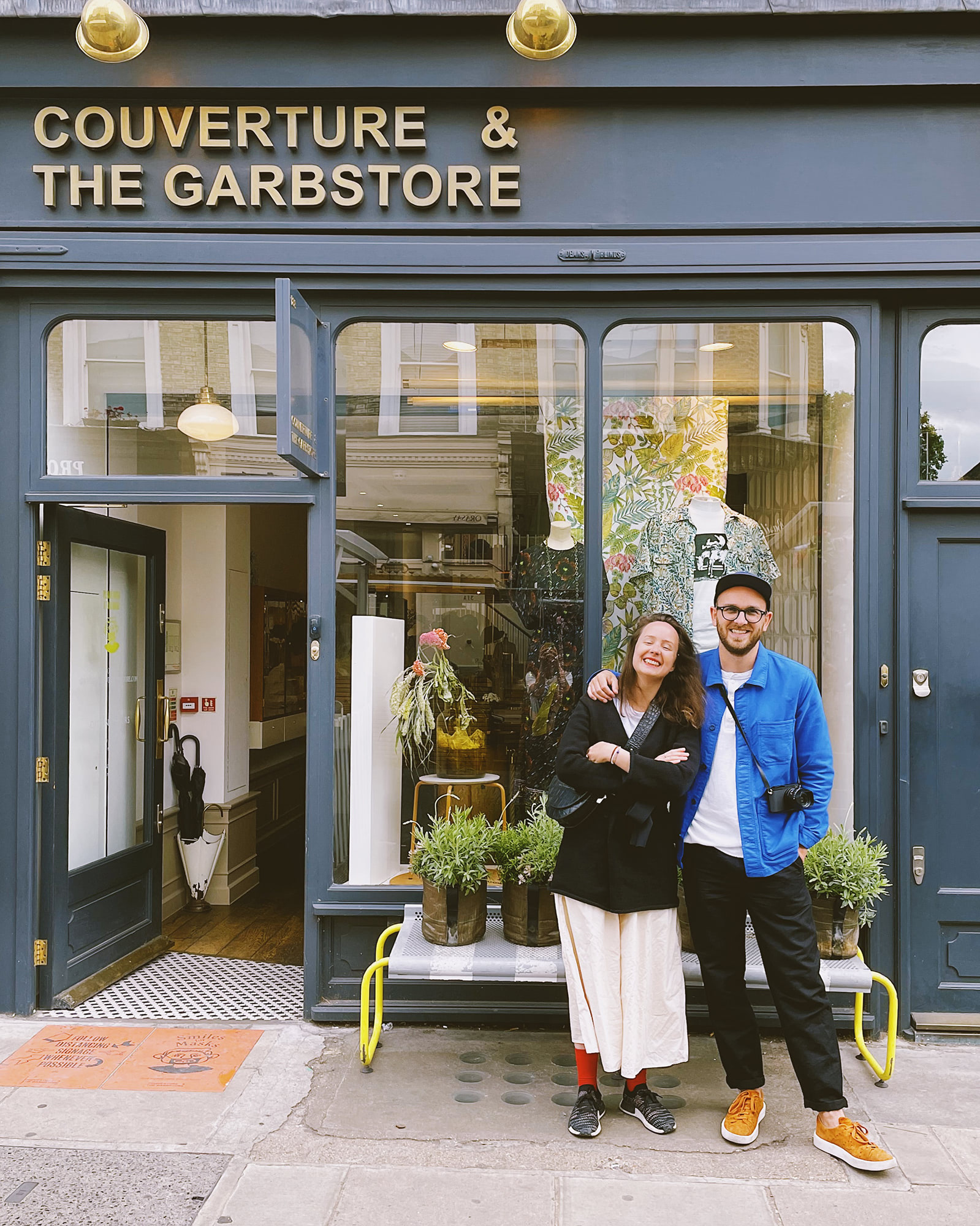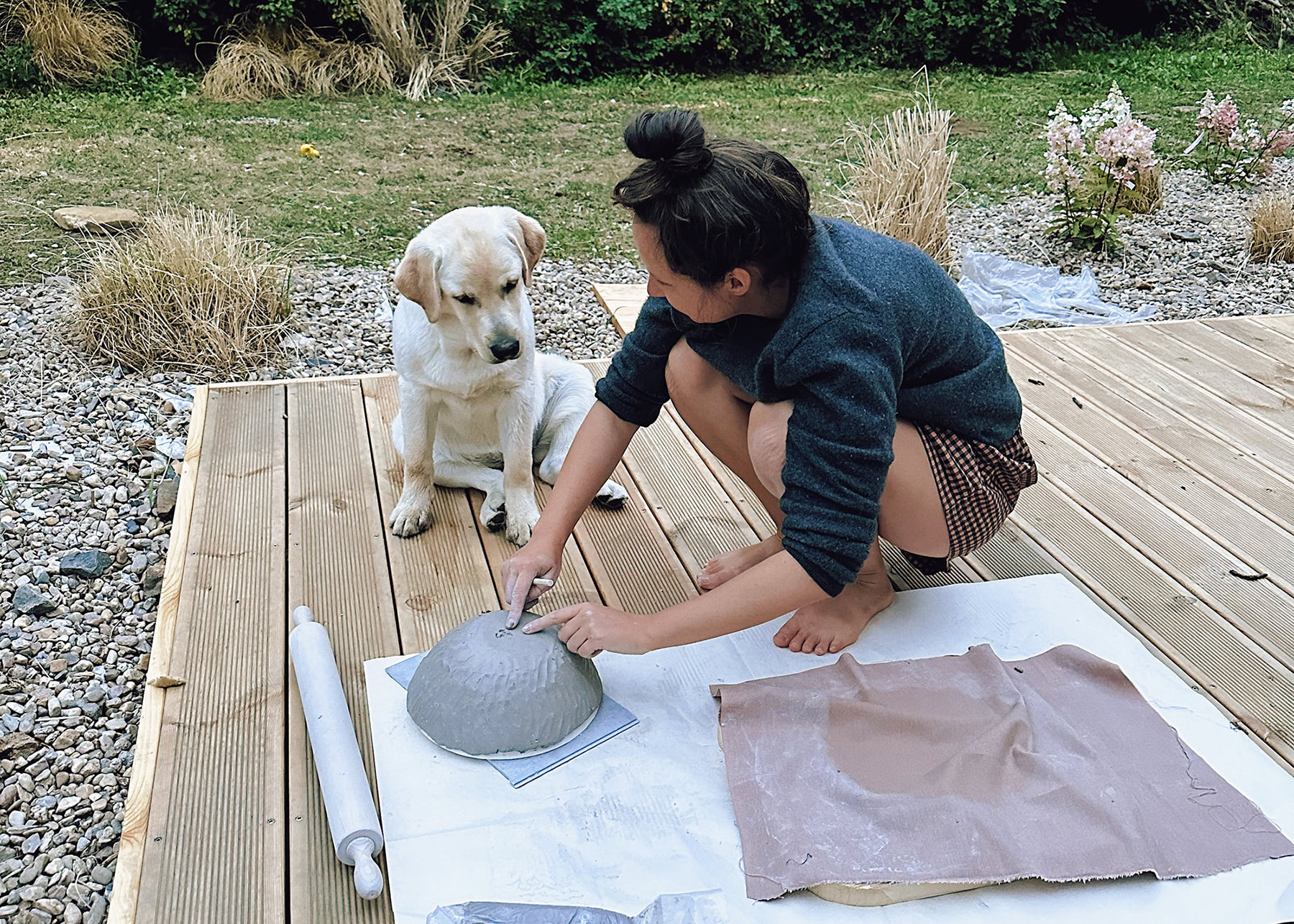 Founders Karolína & Teodorik are really behind every move of this little company. Karolína hand-paints every mug, bowl or plate. She is also drawing our motives and posters. Teodorik is behind every photo we post on Instagram or on the website. They are the ones who design products, also run most of the production and do all of the graphic design, packaging, web design etc. But this company would not work without our colleagues, craftsmen and craftswomen in the workshops and our colleagues in Prague's showroom.
Karolína
Karolína is a truly creative soul, working in various fields of arts and crafts. As an illustrator and letterer, she can never stick with just one project. She studied graphics, bookbinding, graphic design and typography, and more than anything, she enjoys the beauty of combining all of it together.
She started her first brand a long time ago, opened a shop called Polagraph together with her friends and then left it to study typography for a while. She has her own stationery brand Paragraph paper&graphics and has been teaching lettering workshops Krasopísmo for the past two years.
Apart from that, she's also been working on visual identities for small companies and individuals as well as drawing on walls of offices for bigger clients and illustrating children's books.
Teodorik
Teodorik combines many creative fields together and he likes to learn new things everyday. It all began when he was thirteen and decided to start a website magazine about skateboarding.
After school and during weekends, he photographed his friends with a borrowed camera and then spent many evenings and nights designing and coding the website. Later on, he started "directing" short skate videos and making T-shirts for his friends.
He studied photography but used the skills he'd learned years ago in side jobs. When working on a project, he'd try combining various disciplines and, more often than not, it resulted in a website. Now he's doing pretty much the same, only for bigger clients.
He likes to be part of the projects he works on right from the early stages, so he can be in real connection with them and help ideas scribbled on a piece of paper come to life. He basically always aims for the same – to create things that are not only beautiful to look at but are also useful and meaningful.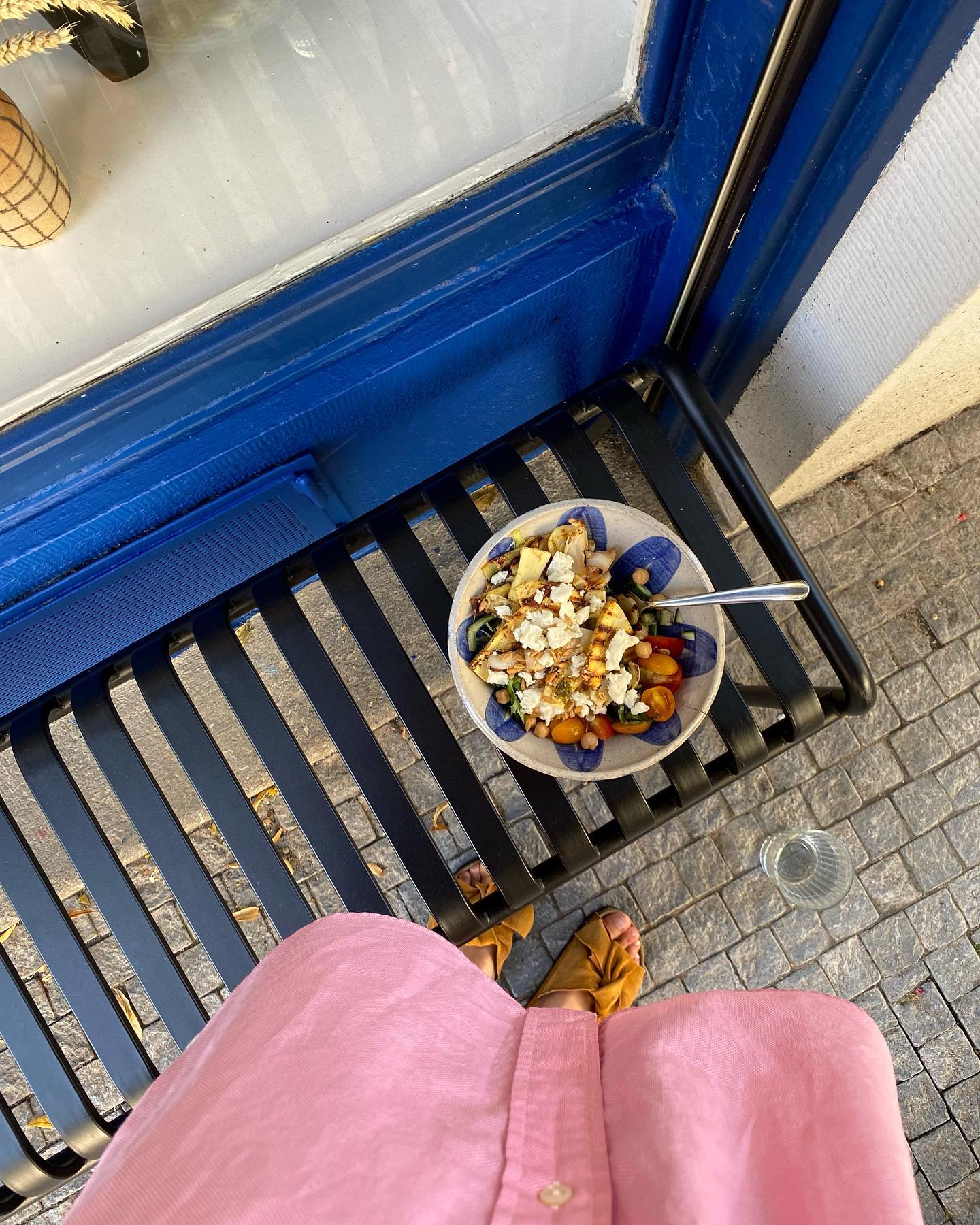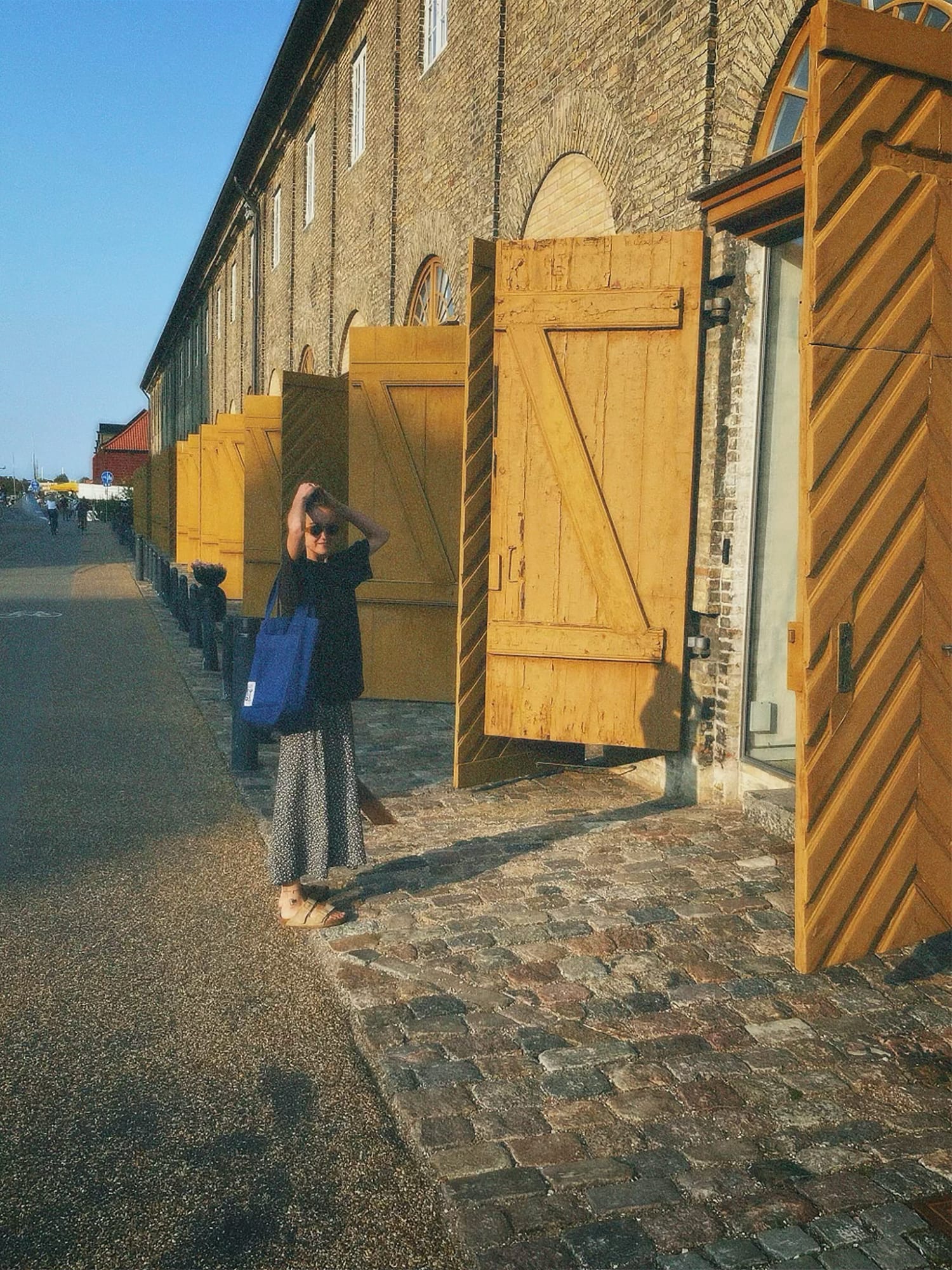 Veronika joined our team in Spring 2023 as the IAC Showroom Manager and Production Executive. We knew her before that since she was one of our first customers back in 2018. She's great at handling day-to-day tasks, working with spreadsheets, and talking to suppliers and customers.
Veronika appreciates a simple and minimalistic aesthetic. She enjoys good food and coffee and likes to cook and bake. When she's not working, she loves slow mornings, she practices yoga and then has a long breakfast on her balcony with a book in hand. She's also interested in natural wine and once considered becoming a sommelier.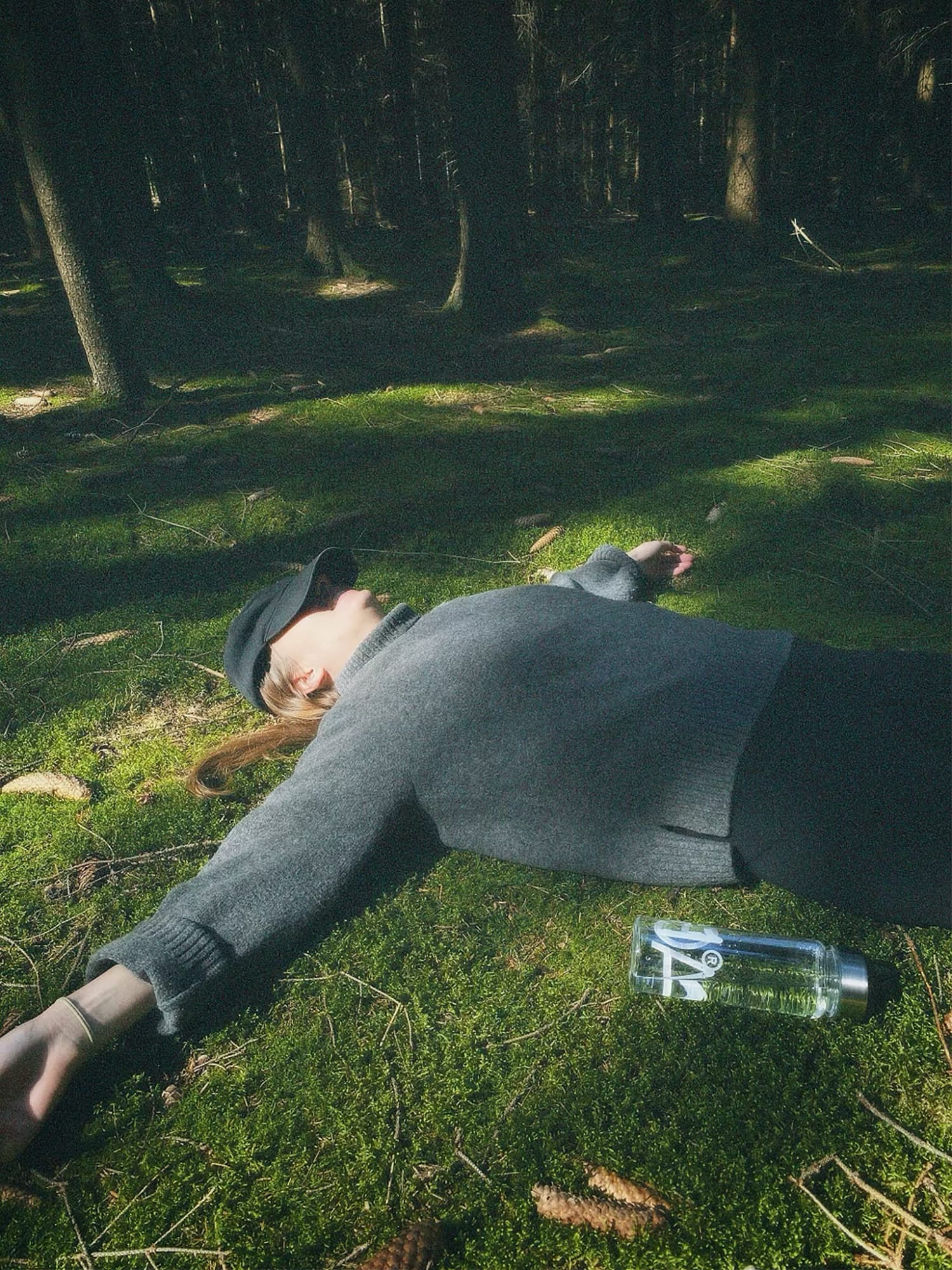 Monika joined our company in early 2023. At that time, we were planning to organize small events and were in search of someone to collaborate with us on IAC Studio, focusing on various design projects for our clients. In addition to her role with us, Monika serves as the executive manager for our sister brand, Paragraph Paper & Graphics, where she oversees communication with wholesale customers and cultivates new business relationships. Outside of work, Monika is passionate about yoga and running, and she adores her dog, Jackie.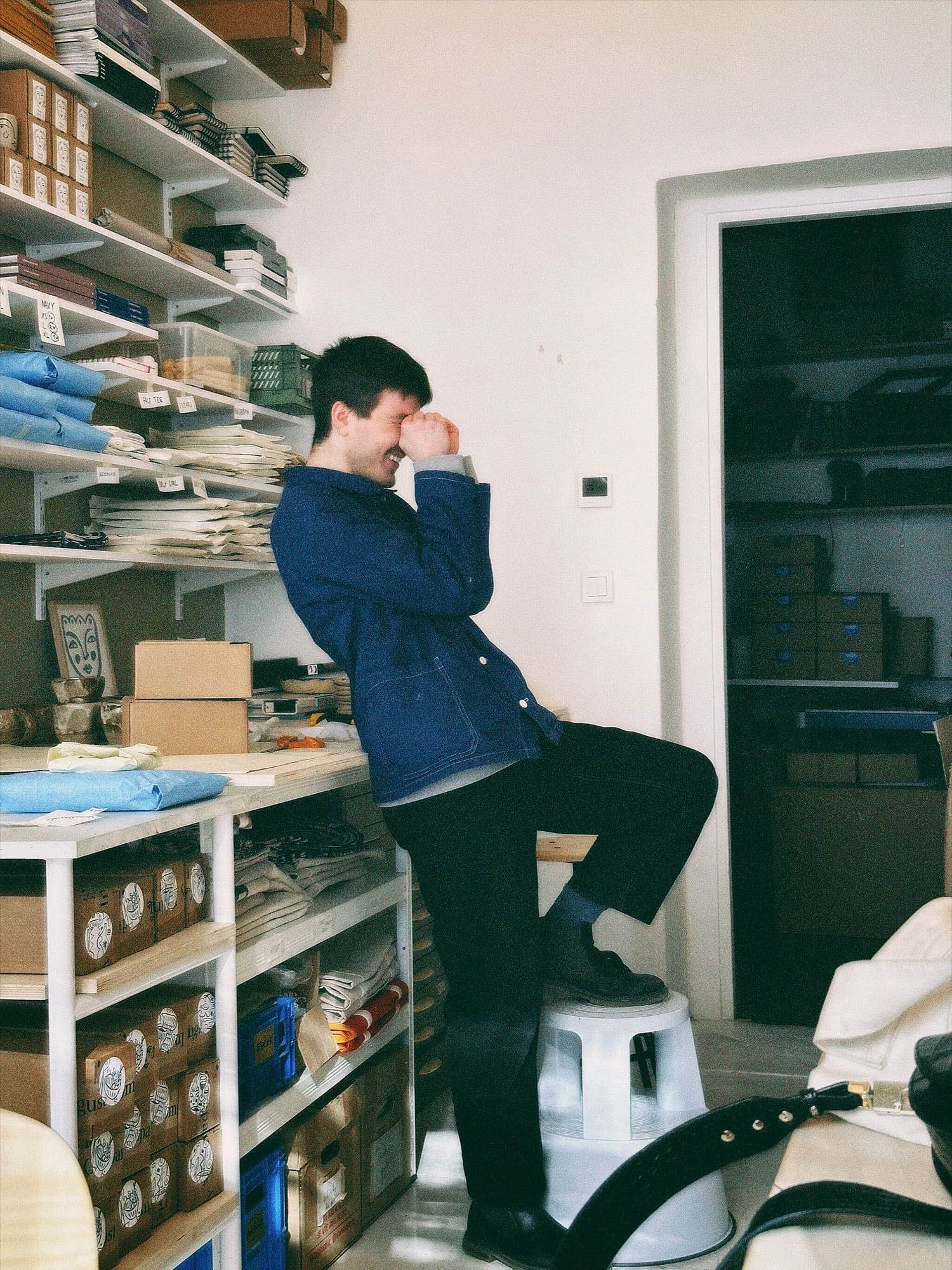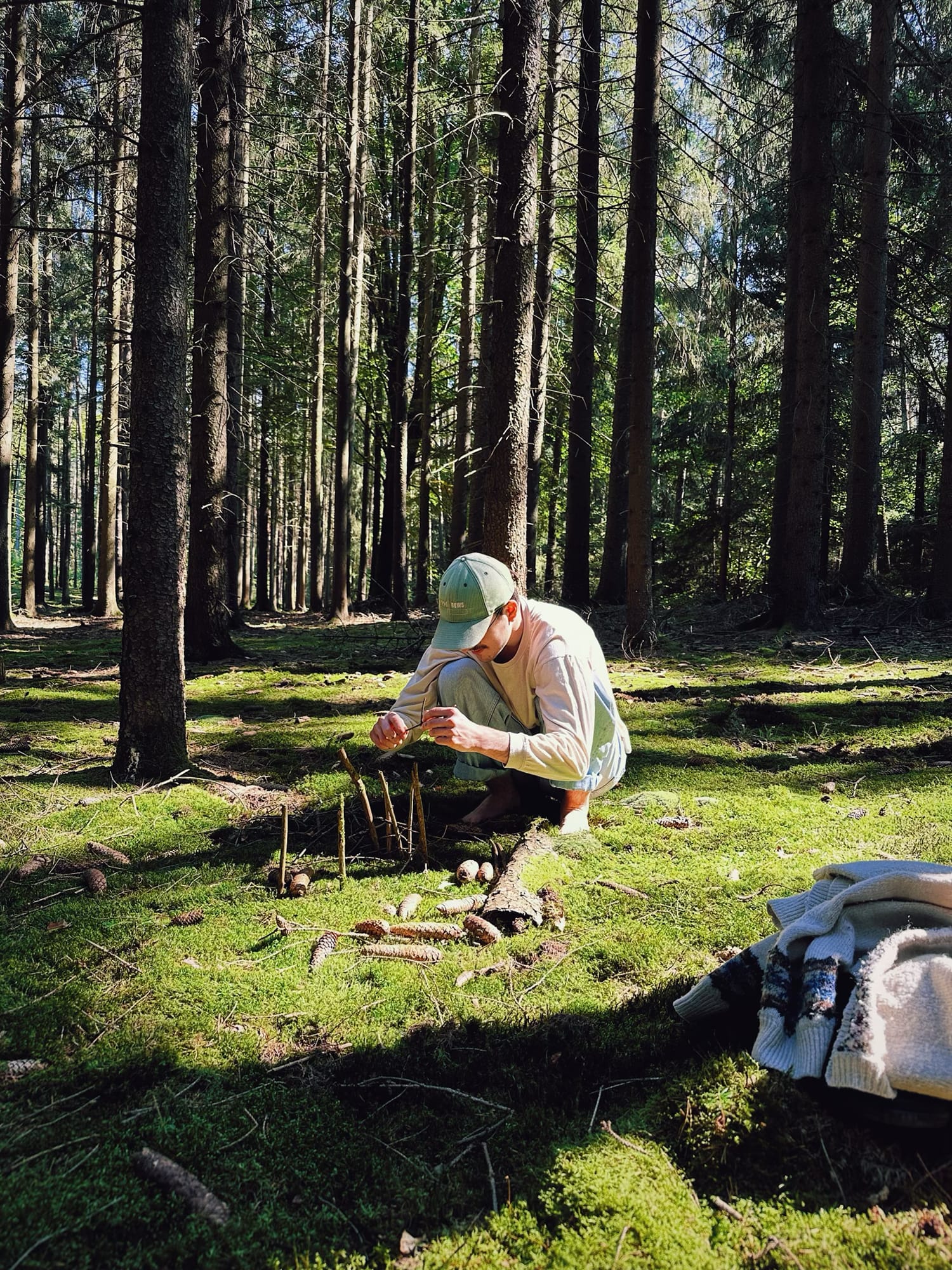 Dan became a part of our team after moving to Prague for university studies. He actually comes from Vysočina, from the very same town that Karolina does, Havlíčkův Brod. This is the very place where some of our products are still crafted. Dan studied arts in Jihlava, attending the same school as Karolina, although his major was painting. Dan is a true creative soul and a skilled craftsman. The first time he came to our showroom for an interview, he wore a beautiful shirt that he had actually sewn himself, repurposed from a linen cloth which he home-dyed himself. And we think this basically tells everything about him. He is a truly positive person and is always happy to explore new crafts and meet nice people in the showroom.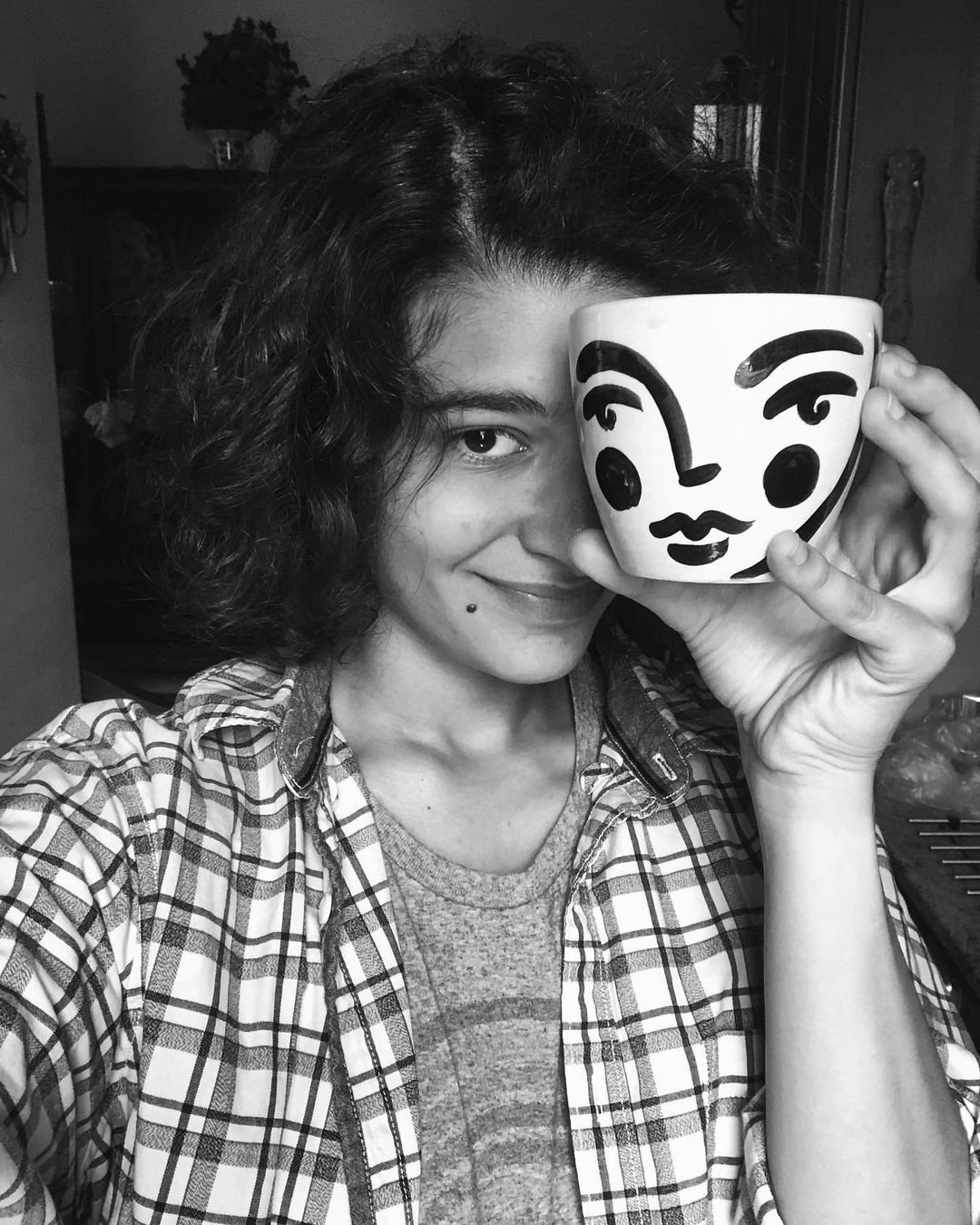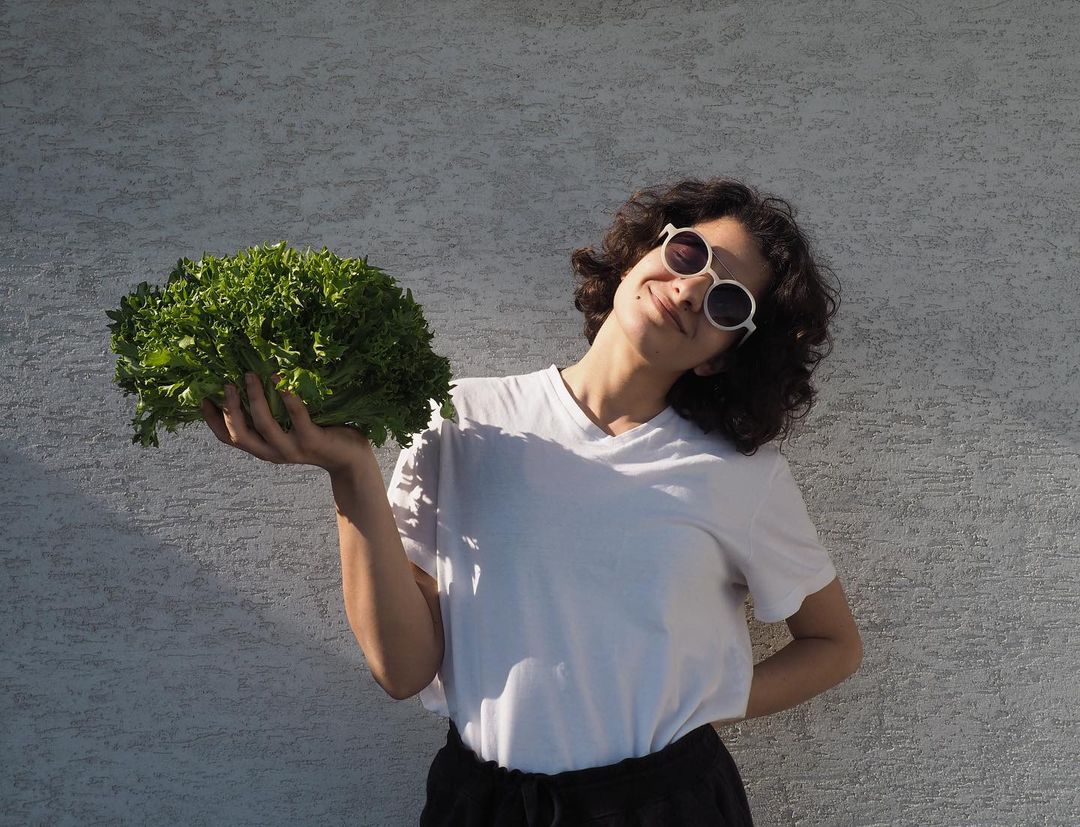 Gabi (Gabriela Inés) is a dear friend and colleague whom we met as our young customer. She was In August Co. collector before becoming a member of our team. Gabi usually takes care of your showroom on the weekends and other days. Gabi has been an experienced barista since her youth. So you can also sometimes meet her behind a coffee machine in some of the nice Prague coffee shops. She is also a keen collector of all things nice(mostly In August Company objects, for sure) and loves yoga and coffee… But most importantly, Gabi is an upcoming and very talented actress. We are happy to have her on our team.
Matěj
Matěj reached out to us for an internship and, after sending a heartfelt handwritten letter, we brought him on board. He's a versatile talent, skilled in illustration, hand-lettering, and graphic design, despite studying at UMPRUM to become an architect. Passionate about travel and seeking adventures, Matěj frequently collaborates on illustrations with both In August Company and Paragraph Paper, as well as on client projects.
Tereza
Tereza, our closest friend and important part of In August Company's inception, played a key role in our early product, website copy, and edited our first book. Originally from Prague and an English educator, she moved to London in 2019, immersing herself in its food scene. Tereza now manages a fermentation lab at the Jolene cafe and restaurant chain. A vibrant and creative individual, she expresses herself through her clothing and runs the food blog @hladova. Her passion is fun and healthy food. She loves to write and talk about food. And is simply great with words.
Václav
We were fortunate to dive into the world of ceramics with the passionate ceramist, Václav, whom we met in 2019. He studied engineering and, among others, worked as a managing director of various projects and also as a fundraiser for a non-profit organisation. After working as a leading expert in his field for a number of years, he decided to go in a different direction and found the beauty of making ceramics. He began learning the craft, and soon started to experiment. Never content with standard practices, he combines traditional and innovative techniques with various materials and different types of firing. Václav not only teaches workshops but also founded keramikum with the idea to build a community of ceramists, protect and care for the craft and connect ceramic artists and craftsmen all over the country.
Working with friends and people we like and appreciate is one the greatest joys of all the creating making. Naturally, things made nicely and purposely connect individuals with the same visual taste and values, and we are happy that In August Company connects us with those people, brands, shops and projects. Thanks to creating our brand and being in contact with our customers and clients, we developed some beautiful friendships and got to know wonderful and inspiring people. We are very grateful for that and looking forward to connecting with more like-minded beings.
Vysočina | Czech Republic
Vysočina | Czech Republic