I've been doing lots of Angel to Hackney canal walks this week as my bike's getting fixed, so I reminded myself of how much I love the canal and also how much I dread falling into it while dodging a fast and furious lime bike cyclist.
Hackney
London, United Kingdom
Here are a few of my tips for a Sunday walk from Islington to Hackney with some things to see, eat and drink along the way. So put a comfy pair of trainers on and let's get onto the towpath.
1) Join the canal at Dansbury Street and walk straight all the way to Cat & Mutton Bridge on the right of Broadway Market. Turn right, walk across the bridge and continue to Hackney Road to get yourself a little pastel de nata from My Portuguese Love Affair. I'm obsessed with their pasteis and the bistro is super cute. When you've had your treat, keep walking to Klei Shop to look at some gorgeous ceramics. There's a shop called A new Tribe opposite Klei Shop that's also worth checking out. They sell stunning rugs, vases and much more.
2) Walk back to Broadway Market – you can literally spend hours there browsing through the shops, but I always stop by at Artwords Bookshop to look at magazines and books – they have a great selection and amazingly colour coordinated window displays that fill me with joy every time I walk past. 
3) When you've got your bookshop fix, continue to Netil Market for a little caffeine pick me up at Paradox. If you're hungry, there's also a bunch of food stalls – try the falafel at Pockets, it's insane! There's also Bao London and Willy's Pies – both amazing.
4) It's time to get back onto the towpath and continue to Victoria park Market. There's lots to explore, eat and drink there and you can have a little walk around the park as well.
5) It's time for Victoria Park village, just walk through Vicky Park until you get there. It's so sweet and cozy and there are so many little shops to browse through. Definitely stop by at Deli Downstairs, it's the cutest and if you walk out empty handed, I'll be truly impressed (Truffle crisps, anyone?).
Also, make sure to check out Kate Sheridan shop just opposite, they sell gorgeous hand made leather hand bags, coats, jackets, candles and more.
Happy canal walking and you'll hear from me again, soon!
Hugs from London!
Tereza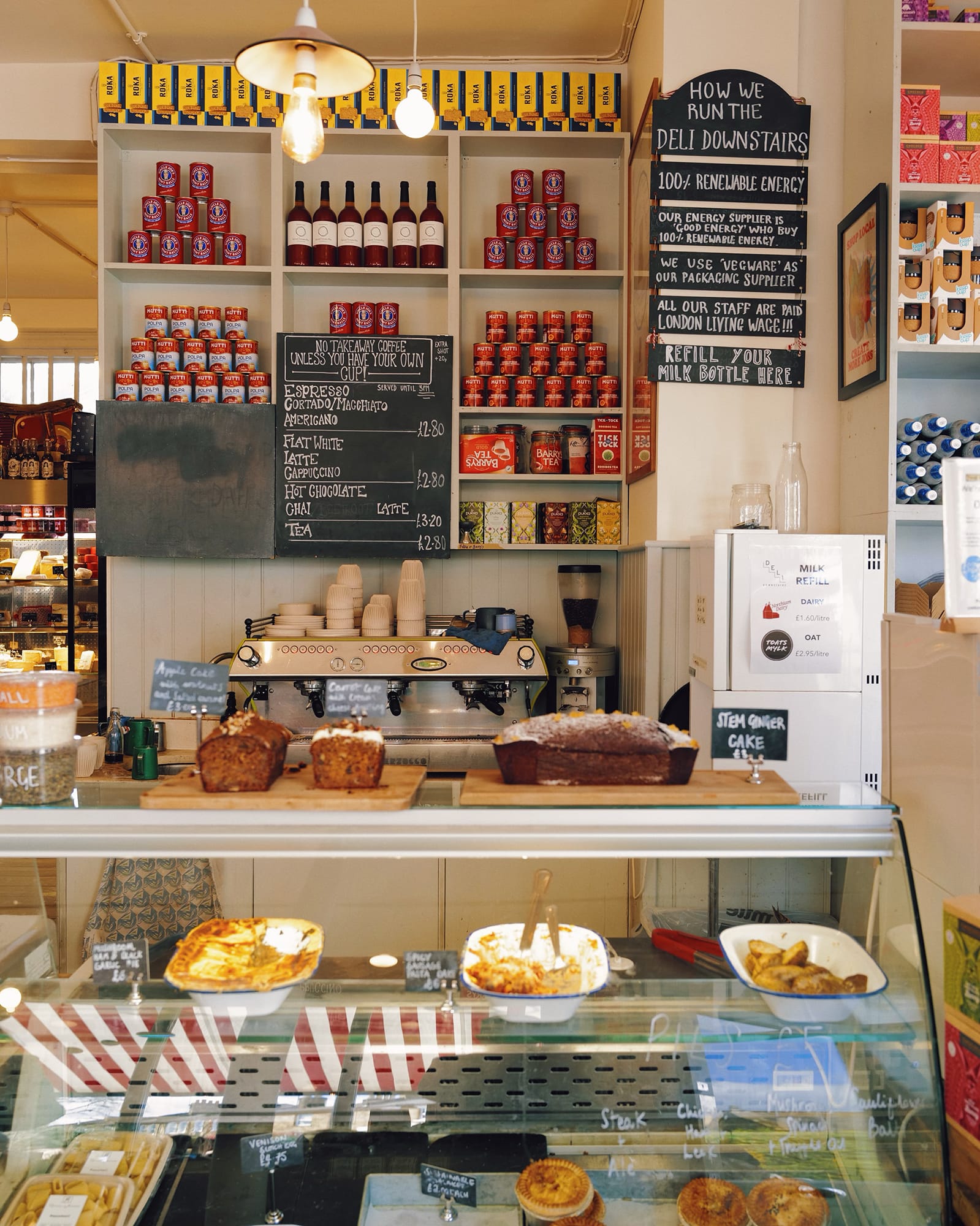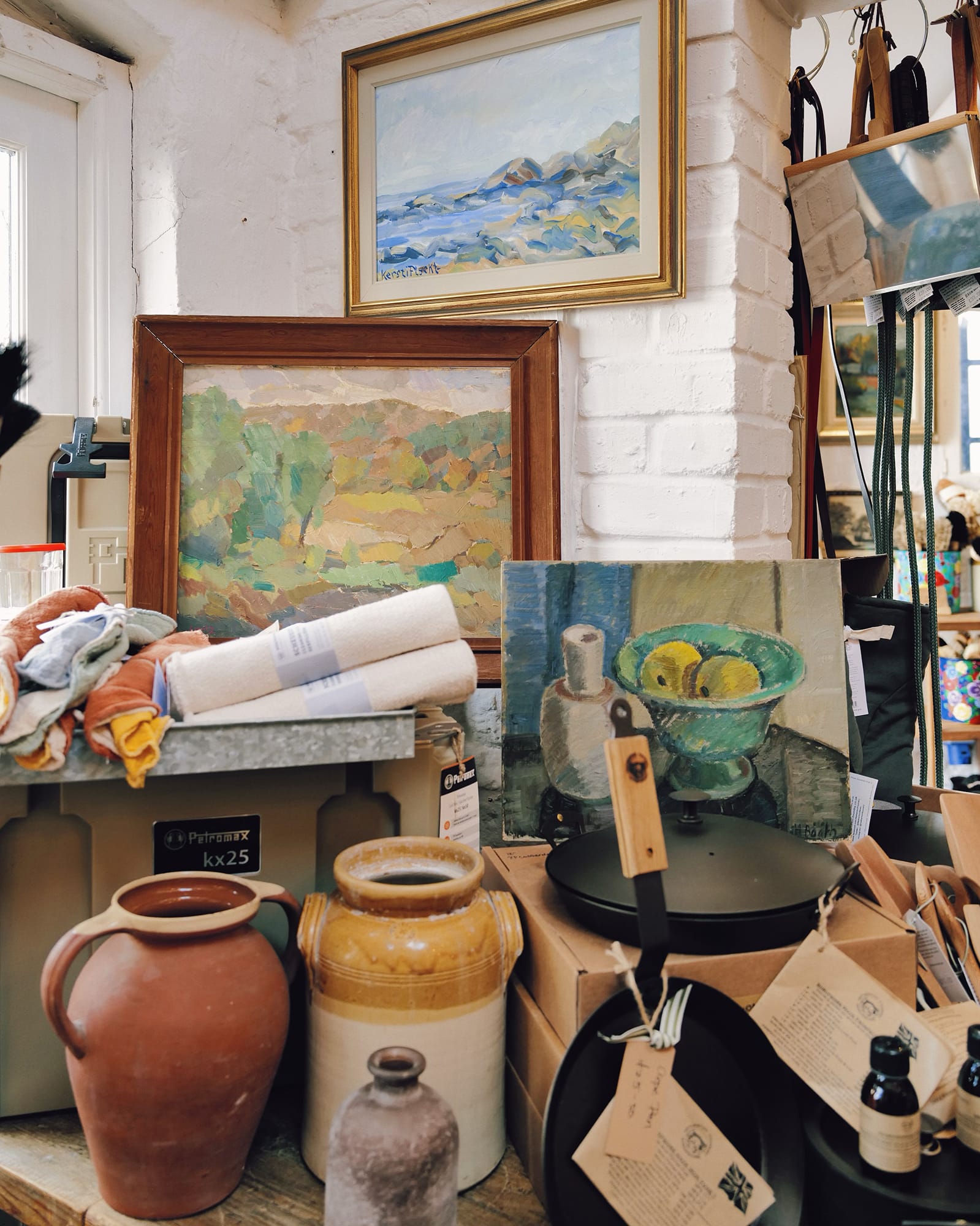 Homeware store next to Deli Downstairs