This collection was created to contrast our colourful painted products. The essentials include fundamental pieces for everyday use including ceramics, wooden products or unprinted linen textiles.
Our essential ceramics series comprises of elegant, yet fun cups and mugs with large handles for your favourite beverage of choice. Essential pieces are made to be easily matched and stored in your cupboard – practical to use and beautiful to look at.
When creating the Essential pieces, our aim was to keep our basic, uncomplicated shapes and clean lines, which in combination with rough clay and simple glaze make the final product look both minimalist and organic. We wanted these pieces to be timeless, and to go with mostly every design of your kitchen or home, no matter if it's dark wood and the 60's northern modern style, a light plywood cottage or contemporary marble tops. It should simply make each cup taste better and make your life easier and more enjoyable.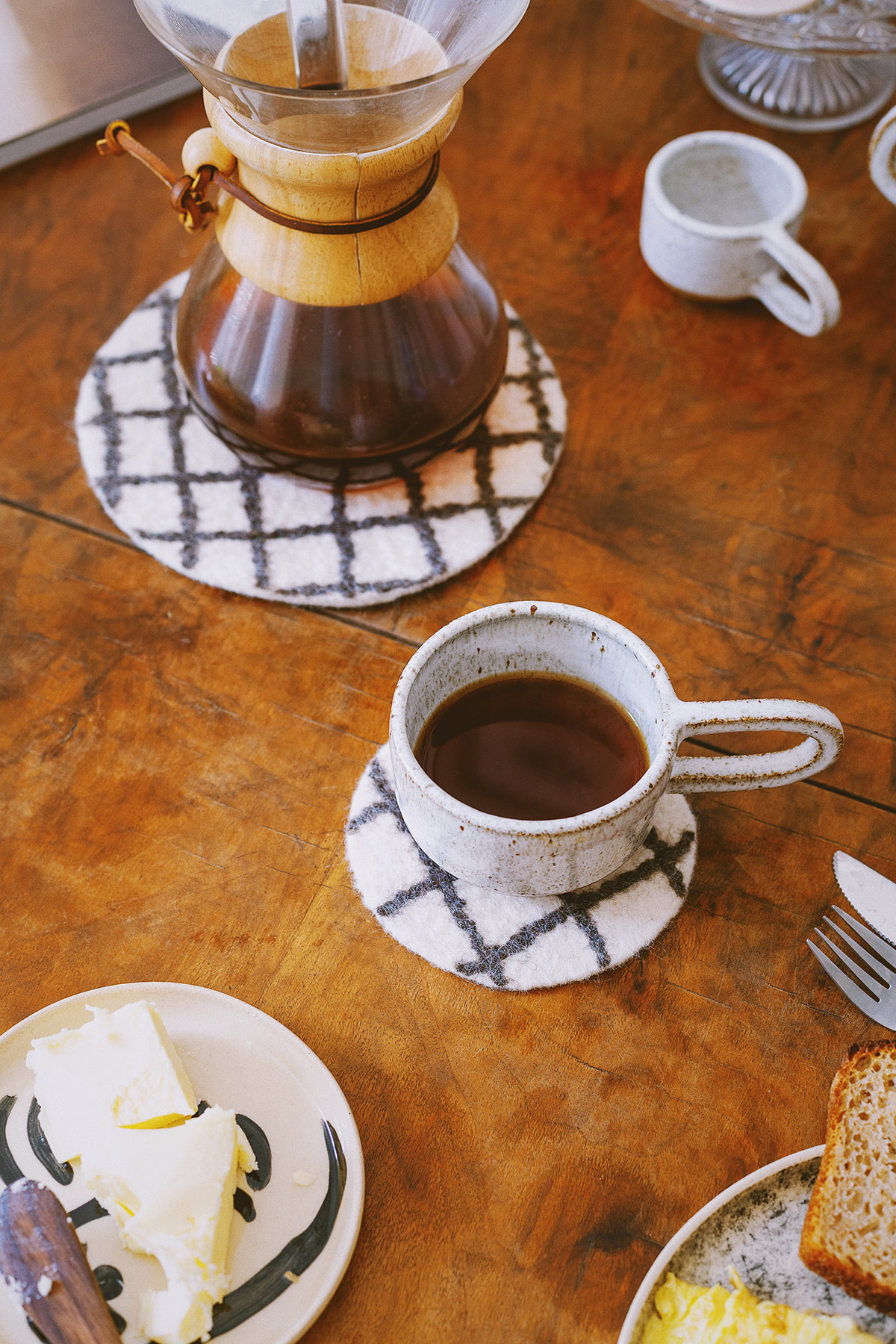 They are too, of course, made by hand, locally in Prague. They are hand-thrown of very rough stoneware clay and finished with white glaze or decorated by hand and finished with transparent glaze.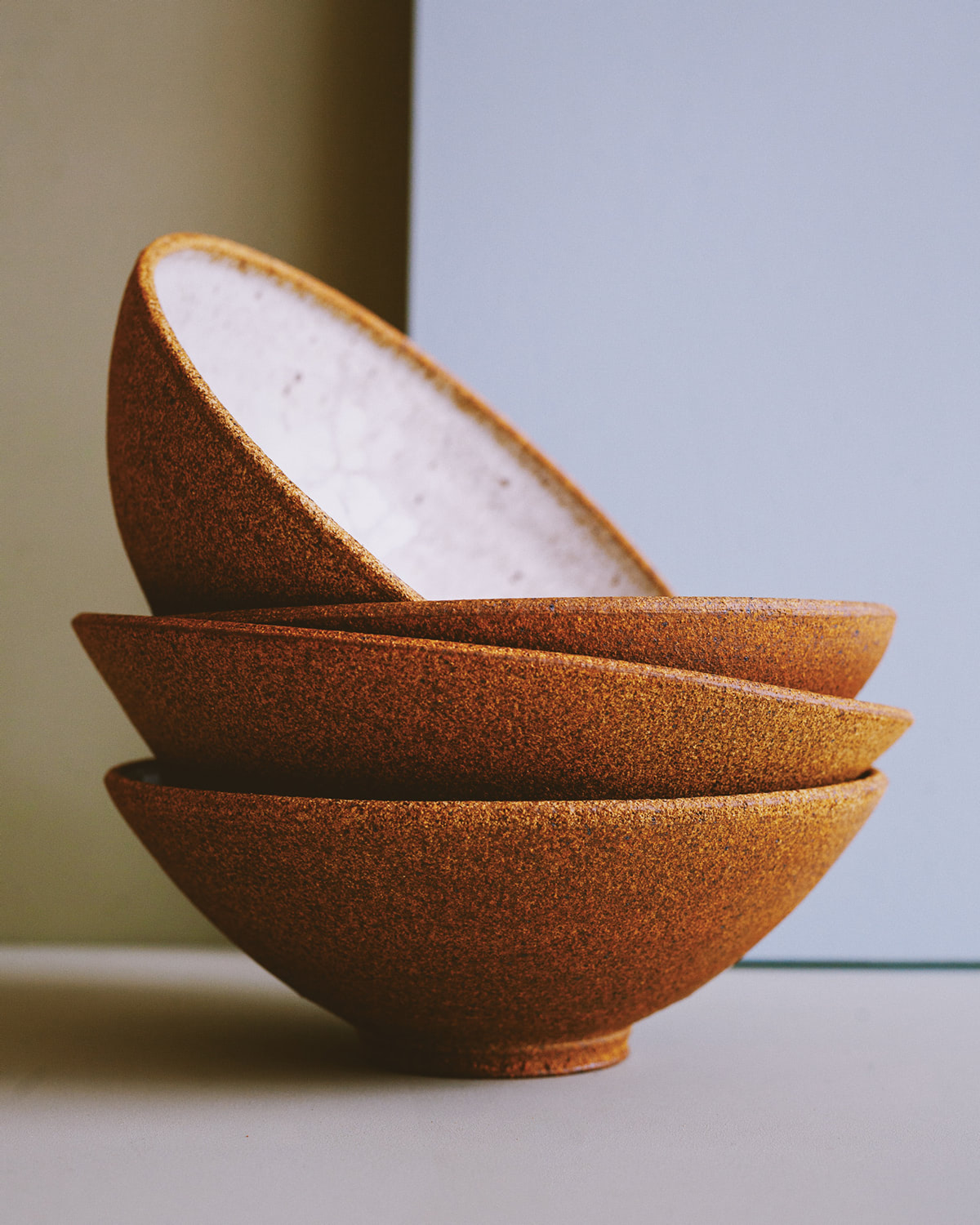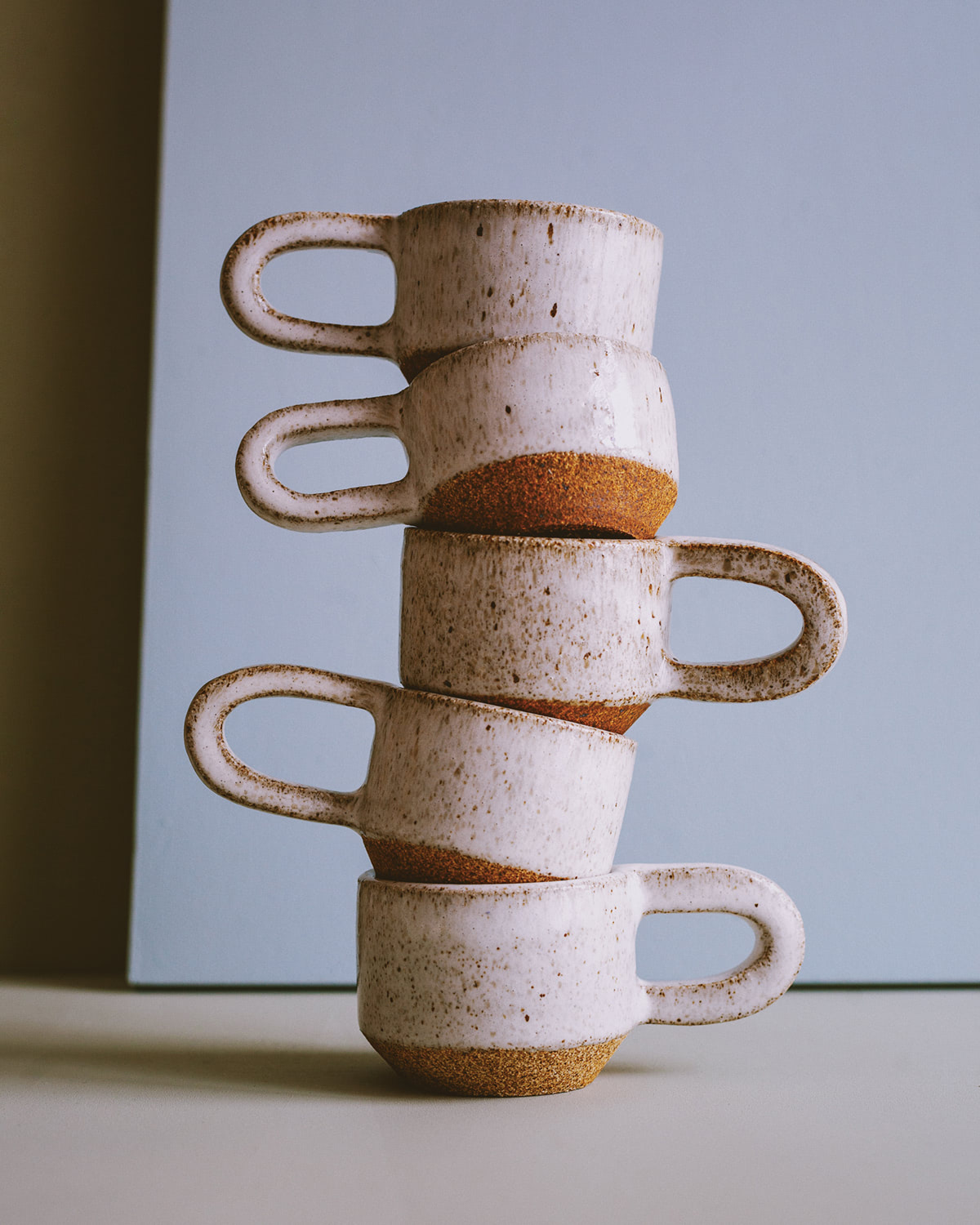 01 Morning Coffee, 02 Ramen Bowls, 03 Still-life of mugs
PRODUCTS FROM ESSENTIALS COLLECTION