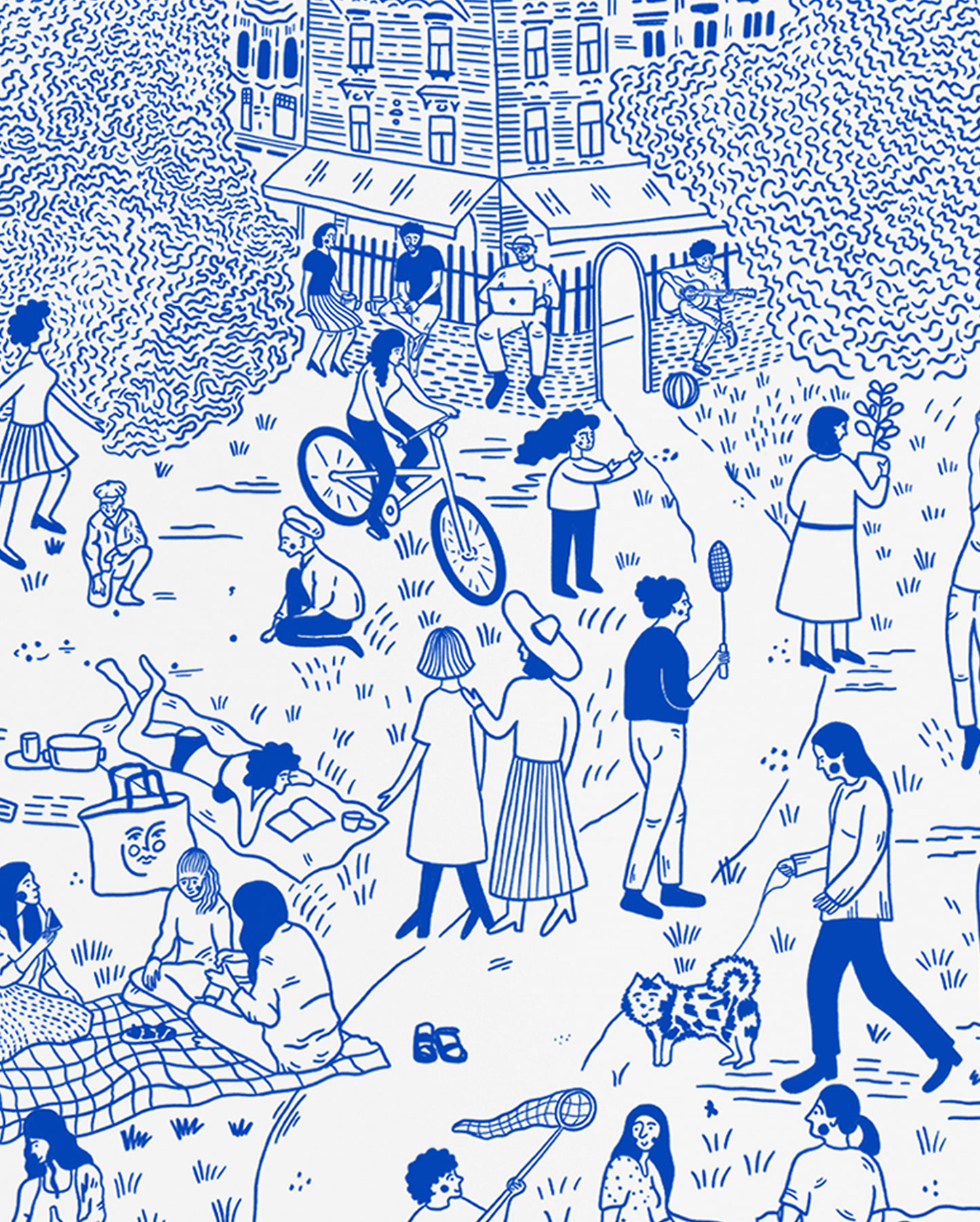 Stromovka / Summer Edition 2021
Our brand has always been about that nice summer feeling that we've tried to pass on. With this limited edition, we're paying homage to our favourite place. It's a short walk from our apartment and fifteen minutes from our studio and showroom. If you don't know this place, drop us a line, and we'll write it to you. Hint: They serve great beer behind that wall.
For the illustration, we approached our former intern, now collaborator Matej Peterka, currently a student at the Academy of Arts, Architecture, and Design in Prague (UMPRUM). We hope that this illustration is just the beginning of a long term collaboration. Because In August Company is not only Karolina and Teodorik but also our collaborators, customers and friends.
01 Matěj Peterka, 02 Tote Bag, 03 Detail
PRODUCTS FROM STROMOVKA COLLECTION | SUMMER EDITION 2021