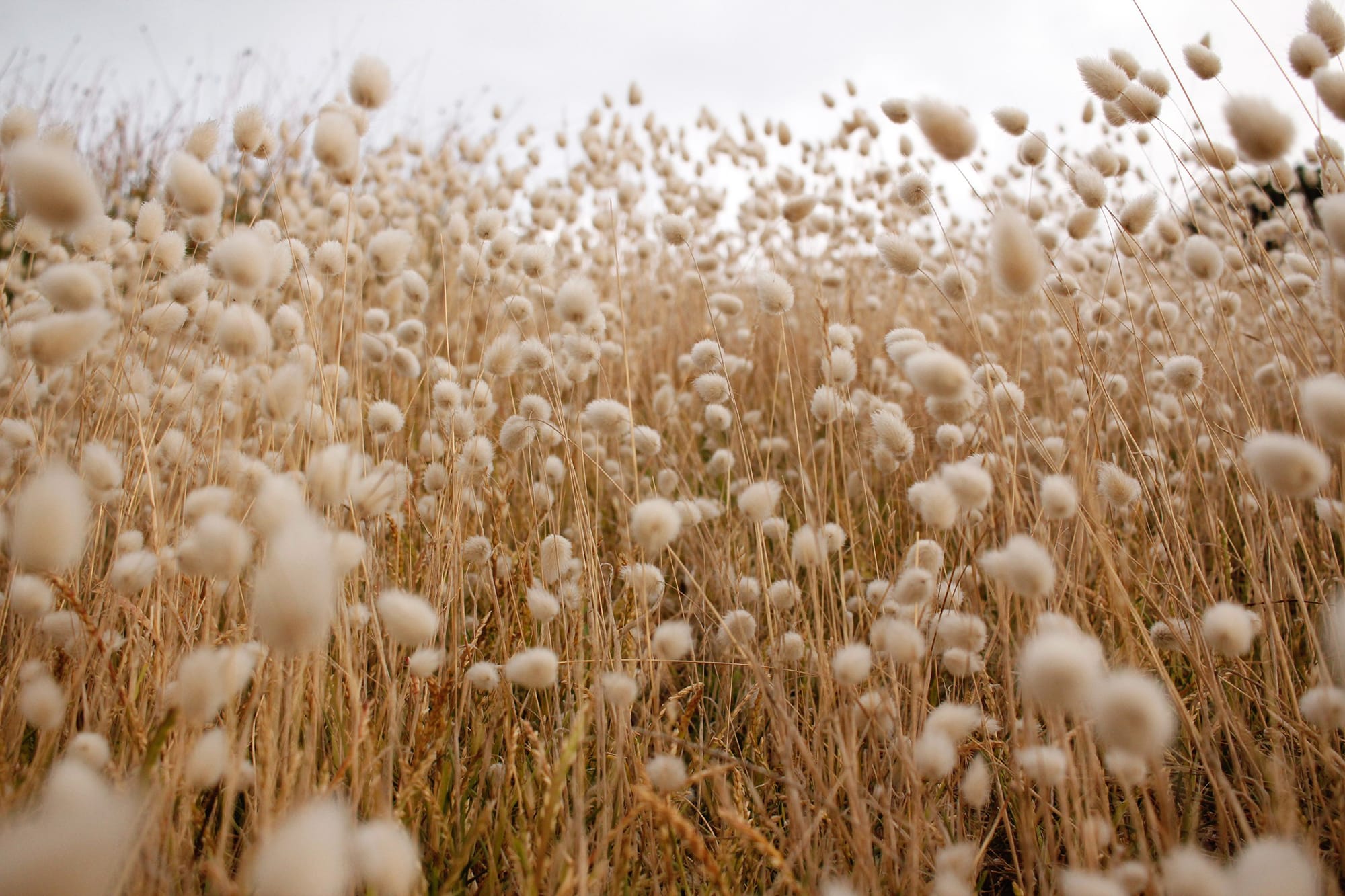 Canvas is a highly resilient, plain-woven fabric typically made from cotton. We often work with canvas in its natural colour, although we also utilise dyed cotton treated with water-repellent finishes. Our main emphasis is on canvas woven in the Czech Republic, as we value its quality and strength. We primarily use high-quality, sturdy canvas composed of 100% cotton or a blend of 50% cotton and 50% linen.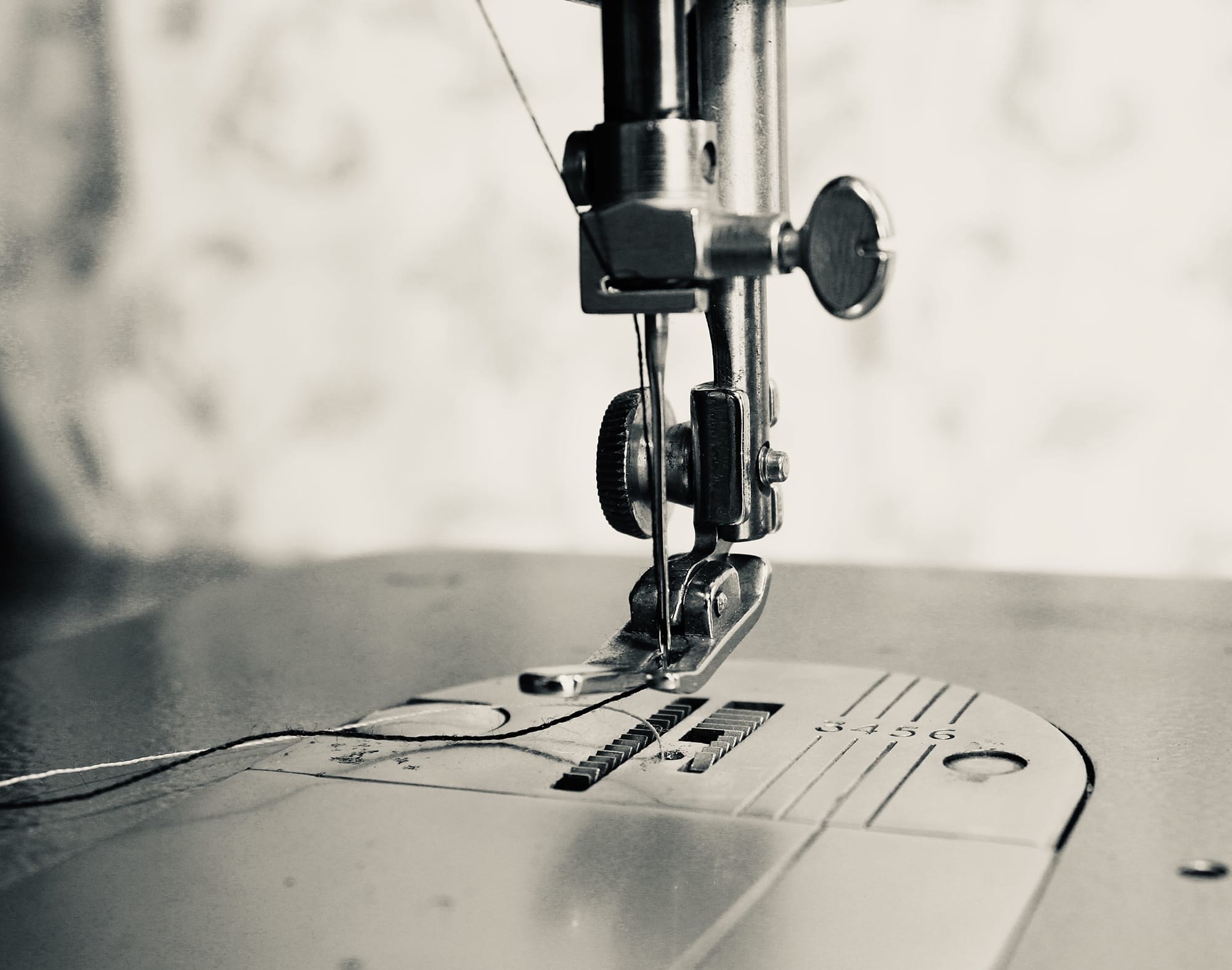 01 Cotton Field, 02 Sewing machine
Care of Canvas Products
Tote Bags
Our tote bags are made from 100% cotton. Bear in mind that natural cotton canvas can shrink a bit. We recommend washing it in cold water on a gentle cycle, re-shape the fabric after washing and line dry. Please, never use bleach. The fabric may lose its colour, and the durability of the material may be affected. If necessary, iron on medium heat. Remember to iron inside out if there's a print.
If you need to remove stains, we recommend treating them as soon as possible. We recommend applying a small amount of bile soap or white wine vinegar and kitchen soda on the stain and letting it work its magic for a bit before washing. Use cold water, as it makes it easier to remove stains.
Bags & pouches with water-repellent treatment
Our canvas shopper bags and some pouches are made from 100% cotton canvas with water repellent treatment (hydrophobic treatment). That means the material resists water penetration with extremely low absorbency and high stability, so when the fabric comes in contact with liquid, water is encouraged to bead up and roll off the surface.
We do not recommend using a washing machine or dryer. Stains are best removed once the canvas is dry by brushing with a clean brush. We recommend washing our pouches by hand, using liquid detergent. Please avoid using powdered detergent or bleach. Ideally, try using detergent, which is suitable for fabrics with water repellent treatment. Please, make sure you always store your bags dry.
If you've had your bag for a few years, and it feels like the water-repellent treatment has worn off, or you've washed it off, it is possible to re-apply the hydrophobic treatment onto the garment again. Usually, it is special dry cleaners that offer these services.