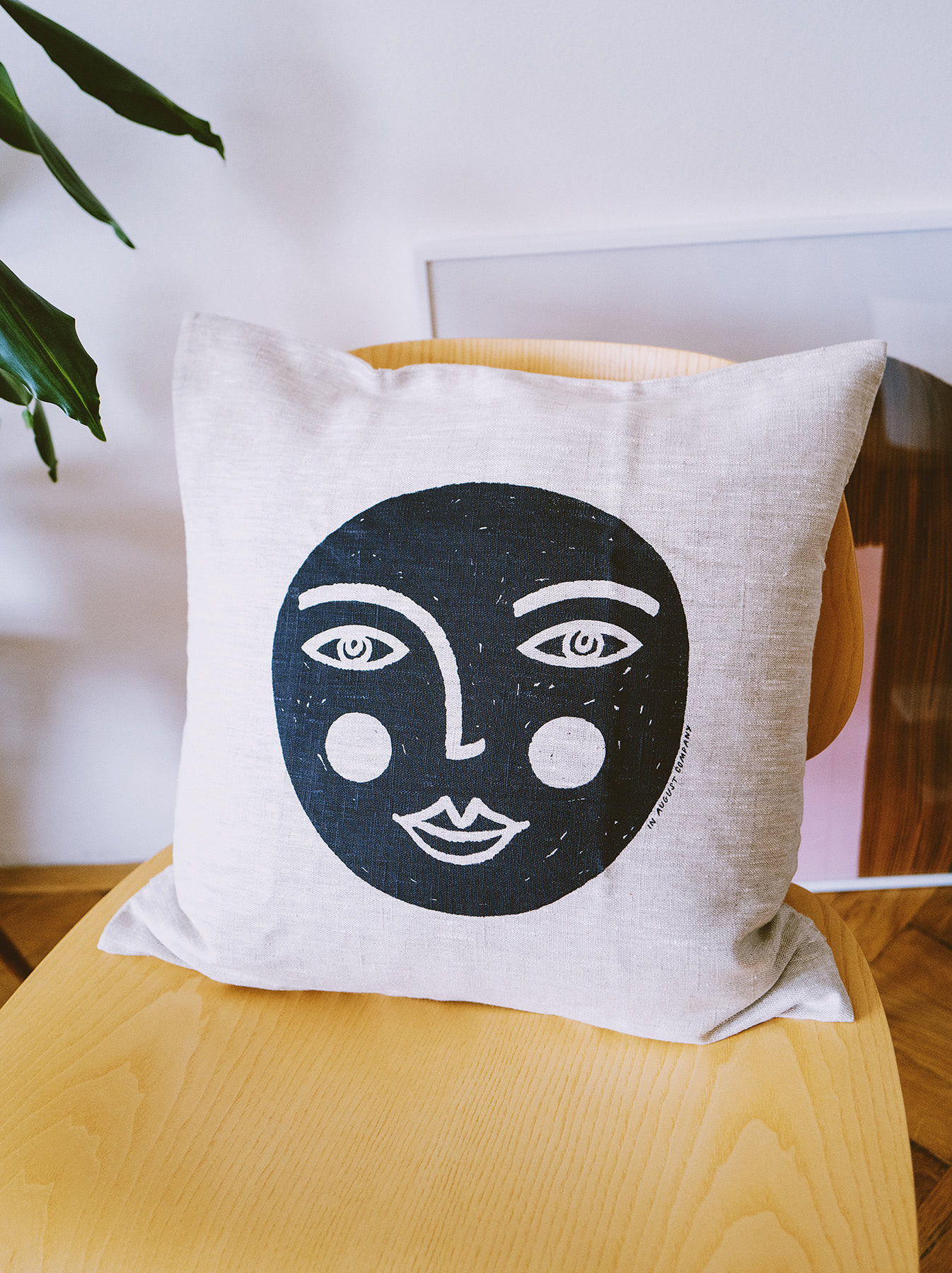 Our Moon Face edition simply started with a call from outer space. It began as a collection of mugs in 2021 and slowly accompanied our faces onto other garments, such as linen pillows and canvas bags. There are some more in the making at the moment.
Our ceramic Moon Faces Mug collection was made with a clear vision, but actually took us a while to put into the production process due to the complexity of creating the moons themselves. Our planetary collection is made in a limited batch every few months. 
The mugs are hand thrown from speckled stoneware clay and high fired in an electric kiln. Some have large handles, some not. The actual Moons are hand-painted by Karolína with coloured clay slips on the mugs right away, before the second firing. The moon faces themselves are then engraved neatly by hand, which makes it quite a slow process and which also means that each piece may differ slightly. Moon mugs are only glazed on the inside. Various Moon Faces with open or closed eyes will be your favourite everyday companion here, on the Planet Earth.
01 Moon Pillows, 02 Moon by NASA, 03 New variations from the Moon collection
PRODUCTS FROM MOON COLLECTION